More Data, Less Guessing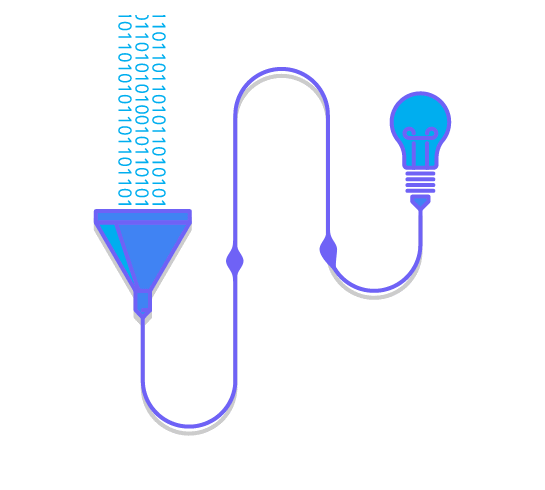 More Data, Less Guessing
Understand The Mechanisms That drive Campaign Success
Collecting data is the new flossing. Everyone knows they should be doing it, but most don't. Data analysis is one of the most powerful tools for effective event strategy and execution. If attendees are having a bad experience due to pre-event miscalculations, data will show that in real time — and often give clues to the most immediate and effective solutions.
Data is also invaluable for ROI. Sixty-three percent of industry professionals state that proving ROI is their biggest marketing challenge. By infusing data measurement into event strategy, brands build a better foundation for analyzing growth in event success and audience relationships year-over-year.
More than 80% of industry professionals say data provides insights to evolve future experiential strategies and create more personalized experiences.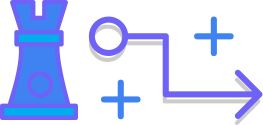 Becca Lyon
Marketing Communications Manager
The powerful impact of experiential will only become more apparent as marketers continue capturing event ROI.
In Action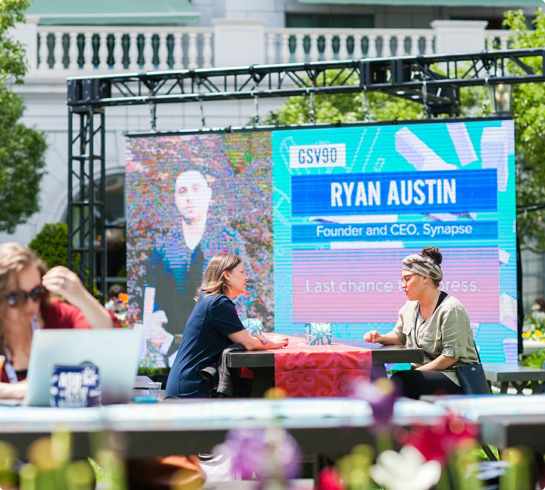 In Action
ASU + GSV Summit
When GSV saw their mobile app wasn't guiding Summit attendees in the intended manner, GSV quickly course corrected. They provided informative signage in high-traffic areas and sent mobile push notifications addressing the pain points attendees were experiencing.
These real-time adjustments were highly effective. GSV sustained 83% of attendees as mobile app users that continued to receive push notifications because they found the app content helpful and informative.
Conferences asthe New Festival
Conferences asthe New Festival
Educate with playful and active experiences
Conferences are built for education, but contrary to popular opinion, freezing hotel ballrooms with presenters reading slide decks verbatim are not the most effective environment for learning. Marketers are abandoning the typical conference format for more engaging settings — including the outdoors.
Festival-style conferences are multisensory environments that activate several diverse regions of the brain. This engages attendees longer and enables them to learn more.
Half of B2B marketers are moving away from traditional conference-style experiences.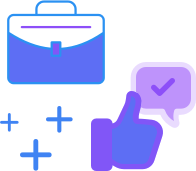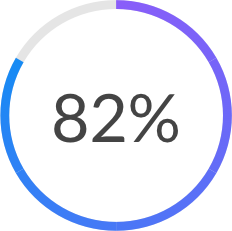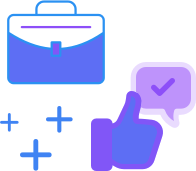 82% of these marketers say using non-traditional experiences has positively impacted their brand's overall experiential goals.
Amanda Matuk
Executive Producer for I/O Developer Conference
What we found with the online community is they get great content, but they don't get to see the hands-on stuff, and that's often what's most inspiring for these folks.
In Action
In Action
Google I/O
Google I/O recently reinvented its long-standing developer's conference. The event, which had previously been held inside Moscone convention center, was moved outside to the 10-acre Shoreline Amphitheatre.
With this move, it took on a festival feel — complete with creative structures, tents, food and beer trucks, and bold entertainment. The transition led to one of Google's most successful user conferences to date.
Branding That LivesOutside the Logo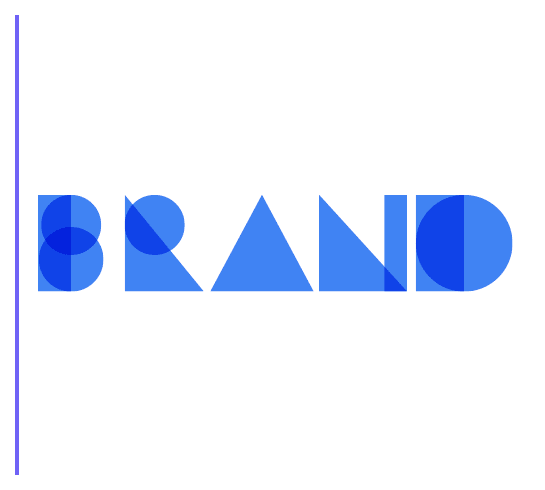 Branding That LivesOutside the Logo
Translate brands from abstract concepts into tangible content and environments
If a company were to strip away their logo from an event, would attendees be able to confidently identify whose event it was? In 2018, they will.
Brands are curating their own experiential identities that come to life in everything from colors, textures and materials to speakers, food and beverage and activations. Businesses are now translating their brands into a multi-sensory, physical environment in which to immerse attendees.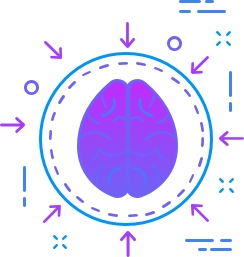 Multi-sensory experiences allow information to be encoded in multiple areas of the brain, leading to greater memory retention and retrieval.

Rick Cosgrove
Executive Creative Director
What defines a brand is the visceral connection between the company and its consumers. A brand can define itself, but ultimately it's the audience's emotions that determine the identity.
In Action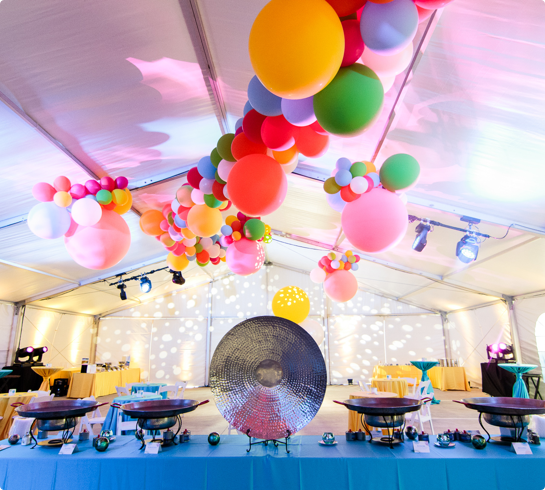 In Action
Tru by Hilton
The new Tru by Hilton is simplified, spirited and grounded in value. The spatial nature of hotels inherently makes them an environmental extension of a brand. But for the Tru grand opening, Hilton took it a step further.
Every environmental element was designed to reflect brand values. Even the "ribbon-cutting" was an extension of the hotel's non-traditional and vibrant personality, with confetti guns deploying as a confetti-filled balloon was popped to signify the grand opening moment.
Make It Personal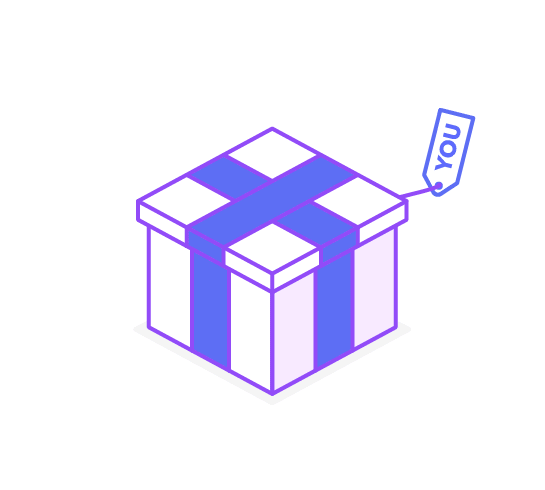 Make It Personal
Create individual VIP experiences to maximize impact and memory
In the age of information overload and events where attendees feel like just another number, customization cuts through the noise. Neurologically, human beings respond strongly to their own name, and this response can carry through every facet of an experience.
By tailoring various components of an experience to a very individual level, brand experiences become more impactful and memorable.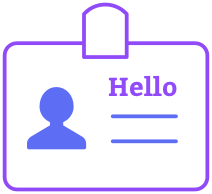 Personalization can help reduce perceptions of information overload and hearing one's own name increases brain activity in the frontal and temporal cortices.

Vanessa Vlay
Events Program Manager
Learn more about your audience, their likes and dislikes. Then focus on that channel and use it to deliver a tailored experience.

In Action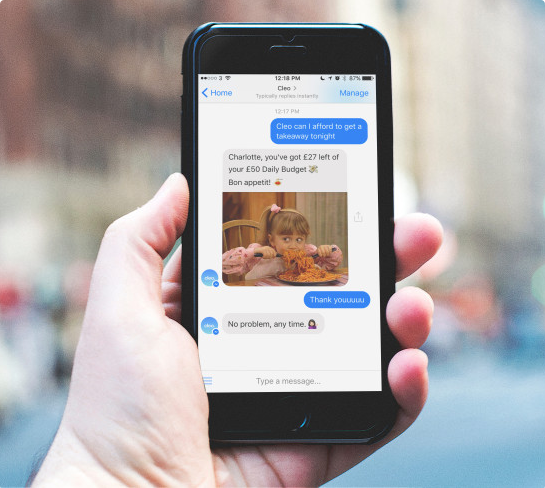 In Action
3 Tools for Personalization
1. Event App - Let attendees indicate their preferences in the app. Then send them personalized notifications throughout the event when relevant activities are starting, such as their favorite band or most-preferred session.
2. Chatbot - Bots serve as a personal, virtual concierge for event attendees, guiding them through the user journey while immediately answering any questions they might have.
3. Relevant Content - Deliver content: session recaps, photo albums, event highlights: to your attendees based on their interests during the experience. When possible, include their first name.
The People's Choice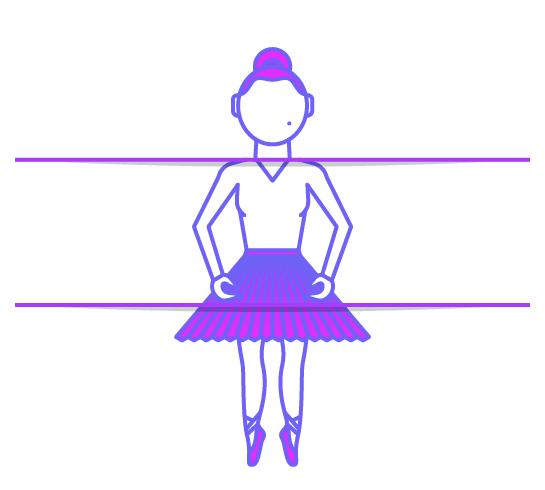 The People's Choice
Attendees know what interests them — let them help deliver it
People like to have options. In fact, consumers with the perception of choice or involvement in the content they consume have been shown to enjoy that content more. Allowing participants to actively choose certain elements of their attendee journey gives them a more rewarding experience. Additionally, options can provide invaluable insight about an attendee based on their decisions.
But don't go overboard with the number of options — otherwise attendees may experience decision fatigue.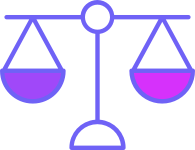 Choice counterbalances feelings of powerlessness and also improves psychological well-being.
HUNTER HAAS
Group Account Director
Giving attendees a choice in their experience gives them a chance to become truly active participants of an event.
In Action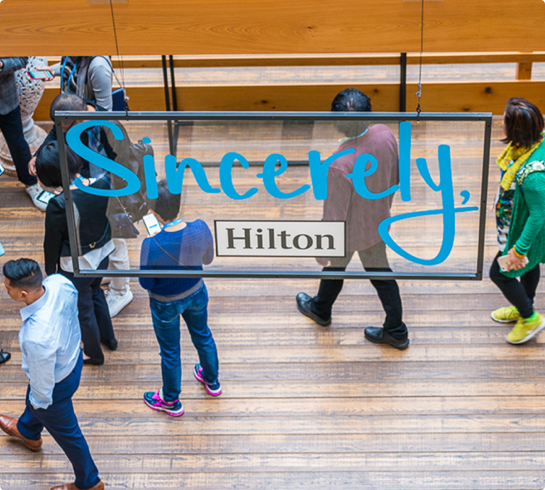 In Action
Hilton's Global Owners Conference
Event premiums are nothing new. But Hilton's take on the concept is. Rather than offering a single item for the attendees to take with them — likely by air travel — back to their respective cities, Hilton created a store at the conference where guests were invited to select one of a variety of items and have it shipped directly to their home.
Not only did this give attendees an opportunity to choose a gift they would actually enjoy, it also saved them any potential extra baggage fees.
Deliver theUnexpected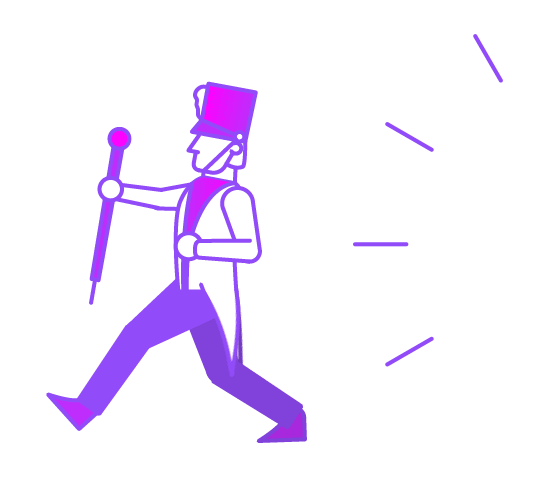 Deliver theUnexpected
Build anticipation with surprise and delight elements
Life is busy. Individuals are consistently and constantly bombarded with requests and information overload — from friends, family, clients, employers, marketers and sales reps. When a person's day is overwhelmed with tedium and monotony, there's no better antidote than a pleasant surprise.
By infusing a bit of fun into someone's day — whether a quick giveaway at a lunchtime popup or an undisclosed evening event venue (or even just a surprisingly pleasant customer experience), brands are pulling their audience out of their routine and connecting with attendees in their own space.
60% of industry professionals said surprise and delight is the #1 trend for delivering impact and 55% are already planning to use it in the next 18 months.

Josh Arnold
Experiential Marketing Manager
With surprise and delight activations, consumers don't expect it, so they're more open to the experience. Being able to show up where your customers work and play is very powerful.
In Action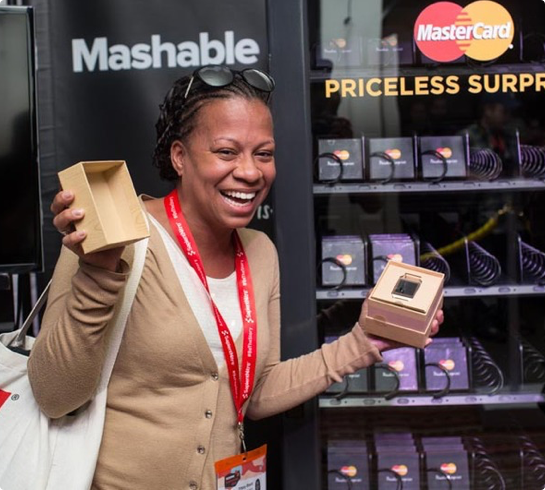 In Action
MasterCard's Priceless Surprise
MasterCard has been a pioneer in the "surprise and delight" arena. The company's notable Priceless Surprise campaign delivers unexpected experiences to MasterCard customers. These surprises range from cupcakes from Magnolia Bakery or free Uber rides to celebrity appearances from performers and athletes including Justin Timberlake, Ellie Goulding and David Beckham.
These moments allow MasterCard to give back and connect with its audience, while also generating tremendous social media buzz.
Campaigns witha Conscience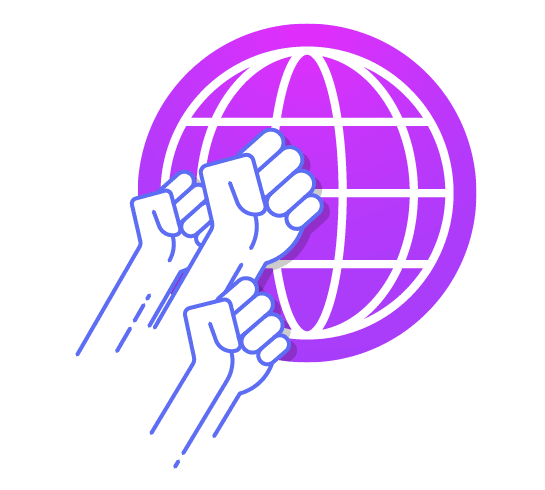 Campaigns witha Conscience
Use events to advance causes attendees care about
Corporate social responsibility (CSR) has been prevalent for years, but with the current volatile social and political climates and widening divides, CSR is being pushed to the next level. Many brands and business leaders are taking bold, and sometimes controversial stands. And many aren't shying away from criticizing political decisions or leaders.
Consumers are also responding, demanding more of the businesses with which they interact. In an age where people are overwhelmed with choices, the brand that stands for the social justice issues consumers care about is often the one that wins their dollars.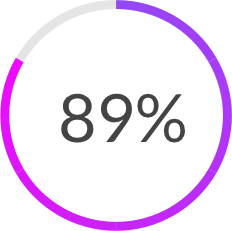 89% of consumers declared they'd switch to a brand associated with a good cause if the price and quality is the same.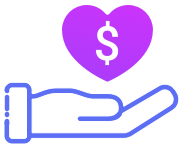 Holly Campbell
VP of Corporate Responsibility
There's a growing body of research that shows customers —both consumers and enterprise decision makers —expect the companies they buy from to act responsibly and stand up for issues that matter.
In Action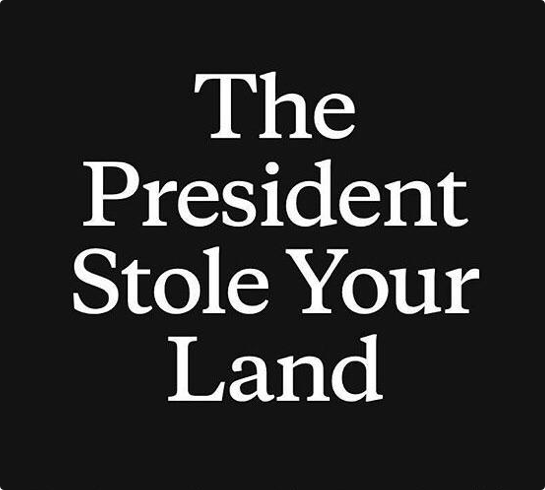 In Action
Patagonia
Patagonia has always been heavily involved in sustainability efforts. But recently, the White House's decision to cut the size of two national monuments in Utah by nearly 2 million acres pushed them to vocalize their rage. The message "The President Stole Your Land" covered their blacked-out website.
It continued: "In an illegal move, the president just reduced the size of Bears Ears and Grand Staircase-Escalante National Monuments. This is the largest elimination of protected land in American history." Patagonia encouraged their audience to take to social media, and many users responded with overwhelming praise of the company's action.
Disconnectingto Connect
Disconnectingto Connect
Transform environments to connect audiences to the present
Digital technology has allowed expansive reach and global interconnections. But it's also led to increased social isolation. Audience cravings for human connectivity as well as a nostalgia for "simpler times" has created an upswing in analog activations at events.
Digital is very relevant, particularly for event agility and ROI measurement. But brands that carefully select which technologies they use, and couple them with tactile elements, allow attendees to authentically connect in a physical space. These attendees enjoy a deeper, more meaningful tie to that experience.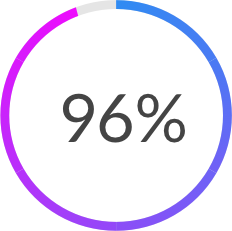 96% of consumers agree that live events provide attendees with valuable opportunities to form in-person connections in an increasingly digital world.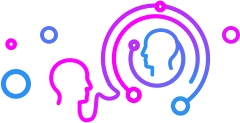 Amy Green
Global Platforms Experience Manager
I love seeing that customer "ah-ha" moment. The two-way interaction for experiential is so strong, and you don't have it in other traditional channels.
In Action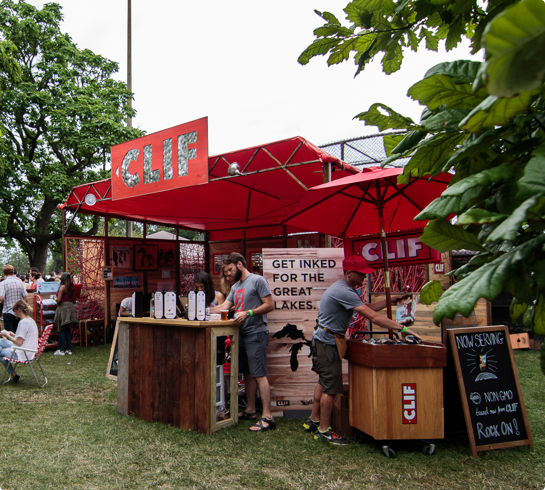 In Action
Clif Bar
CLIF Bar engaged Chicago's Pitchfork Music Festival attendees with their activation revolving around analog experiences and the importance of "Protecting the Places We Play." Using repurposed materials, the brand created an environment that straddled the indoors and outdoors, while encouraging attendees to interact with one another through backyard-style games handcrafted just for the event. Attendees could also receive a temporary tattoo if they made a donation to save the Great Lakes.
Festival attendees at CLIF Bar's booth were not only able to connect to the brand and each other in a unique, physical environment, they were also able to connect over a good cause.
Extend the Event Shelf Life
Extend the Event Shelf Life
Create compelling calls to action that resonate beyond the experience
In the past, whether an event was just an afternoon activation or a week-long conference, once it wrapped, that was the end of the experience. But events are incredible tools for generating content and connections that live beyond their execution.
Brands are extending experiences through event websites that are live and updated throughout the year and include helpful tools for attendees. Some brands are even creating action items for attendees to carry out post-event, continuing the momentum and messaging from the experience.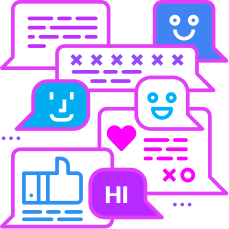 More touchpoints over a longer period of time extends event reach far beyond event attendees.

Stephanie Lallas
Producer
Conferences require a year-long effort to be truly most effective — otherwise they can lose their carefully crafted momentum and message.
In Action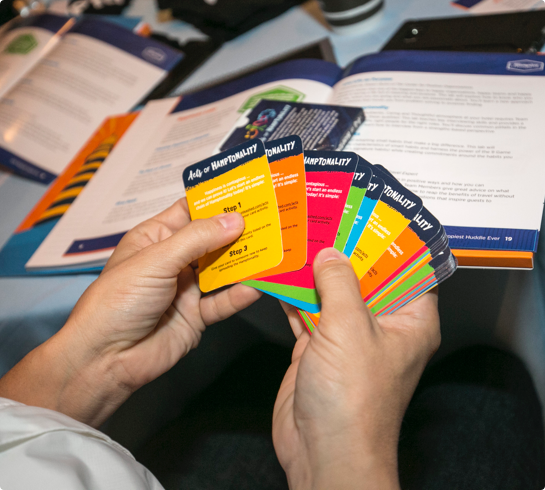 In Action
Acts of Hamptonality
To generate a ripple effect that extended from the General Manager's Huddle, Hampton created a viral activation at the event called "Acts of Hamptonality." Each attendee was given a card that contained different calls to action, which were in alignment with the conference's message of happiness. Card recipients were encouraged to complete the to-do, track the card online, and then pass the card along to a new person to complete the act.
The cards' movements across the globe were tracked via the event website, so attendees could see how far their actions were being paid forward.
Leveraging
Groundbreaking
Tech Trends
Amplify storytelling with emerging digital technologies
Digital technology is all around us and shapes many of our experiences. When leveraged strategically and in alignment with event goals, tech is especially useful at events. In fact, 94 percent of industry professionals agree that technology has a positive impact on the success of an event. As certain technologies evolve and emerge, here are some ways they can be used at events. (Please use responsibly.)
IOT
Internet of Things: Devices that share data and are interconnected through the Internet.
VR
Virtual reality: Computer technology that simulates a 3D environment users can interact with in a physical way.
AR
Augmented Reality: Live views of physical real-world environments that are augmented with superimposed computer-generated images.
Smart Voice Recognition
Think Alexa, Siri or Google Home. Devices that are voice-activated and respond to commands.
Facial Recognition
Computer application that identifies or verifies a person from a digital image or video.
Audio Beacons
An ultrasound technology that communicates with smart devices, sending and responding to data based on the users' preferences.
Can Be Used For:
Event devices — beacons and RFID to vacuum cleaners, HVAC and lighting systems — can communicate with each other and make adjustments to the attendee experience based on real-time data.
Can Be Used For:
Let attendees experience a product — drive a passenger airplane or experience a new MRI machine — in a way they never could in the physical world. VR is also useful for immersive storytelling.
Can Be Used For:
Serve up personalized augmented experiences — whether it's educational, informative or entertaining — based on attendee preferences.
Can Be Used For:
Take the virtual concierge to the next level. SVR can be used for onsite registration and check-in, help desk and as an event tour guide.
Can Be Used For:
Today: speed up check-in with FR. In a few years: quantify audience emotional reactions to sessions, performances or even food and beverage to gauge success of those elements.
Can Be Used For:
Quick check-in; prompts to use the event app once users are inside the footprint; allow sponsors to target relevant, nearby attendees based on their user data.