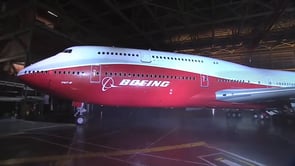 Taking brands from Passive Presence to

See How
AgencyEA is a brand experience agency. We unite brands with their target audiences through experiential, digital and traditional engagement. With strategic insight, inspired creative, and flawless execution, agencyEA tells your story and brings your brand message to life.
capabilities
Experiential Strategy
We build comprehensive experiential strategies, allowing our partners to connect with audiences in unique, memorable ways. Our process involves full immersion in your history, goals, and culture, resulting in a fully customized brand experience.
Audience Engagement
We tell your story in exciting ways to motivate your audience, change perception and inspire action. Whatever the message, we help you connect with audiences in ways you've never imagined.
Creative Design and Branding
Our in-house team of creative professionals ranges from graphic and spatial designers to creative strategists and concept managers. They work alongside your team to envision and deliver custom creative and design solutions.
Digital Integration
We recognize the impact that digital, social media, and mobile executions have on experiential marketing. Our in-house digital team specializes in website development, mobile applications, interactive technologies and strategic digital and social media campaigns.
Production Logistics
Different from other agencies, we have a team of in-house production experts who function as a part of the core team. Their experience, ability to anticipate needs and their unique perspective is one of our agency's greatest strengths. From inception to execution, they handle all logistical details to ensure flawless production.
Space Transformation
Our team of experienced spatial designers collaborates to create fresh, dynamic environments. Whether a corporate stage set, or the setting of a consumer activation, EA transforms each space to provide the right platform for your message.
Communications and Content Strategy
Our in-house communications specialists offer years of expertise in marketing, writing and brand strategy. From script and speech writing, to video production and message management, we provide superior communications solutions in all phases of experiential campaigns.
CULTURE
Numbers don't tell the whole story, but here are a few that highlight our year and what it's like to work with us.
18,000
Doubled EA's office space, for a total footprint of 18,000 square feet in Chicago.
33
Traveled to 33 cities in the last year to deliver best-in-class programs.
12
Won 12 awards and named to 6 industry lists.
24
Hired 24 new employees bringing our total size to more than 60.
200
Leveraged our network of more than 200 freelance employees.
8
Hosted 8 team competitions including softball, whirlyball, bowling and even karaoke.
6
Installed 6 bike racks for our eco-friendly commuters.
99,357
Wrote 99,357 lines of code for client websites.